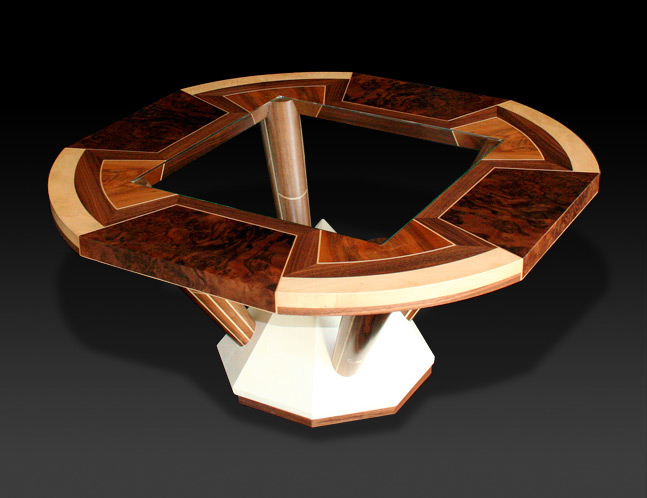 Low table : Carré arrondi
Realised in veneer.
A subtle blend of walnut and burr walnut, with a sycamore fillet.
The base is made of quarry stone from Pauzac, Dordogne, in the form of a pyramid with an octagonal base which holds the four balusters that support the glass table top in the centre.
Dimensions : 92cm x 92cm
Height : 45cm
Réf : 211